7 2 7
Geneva, 2007
Digital video, color, mute, 4 min. looped.
The view is the one I had from my living room in Geneva.
Most Swiss urban architecture is made of large windows and regular lines: the visual effect at night is like a big matrix in which each pixel is controlled by the life flowing in each home.
You can see this effect happening from 7 PM to 7AM in 4 minutes.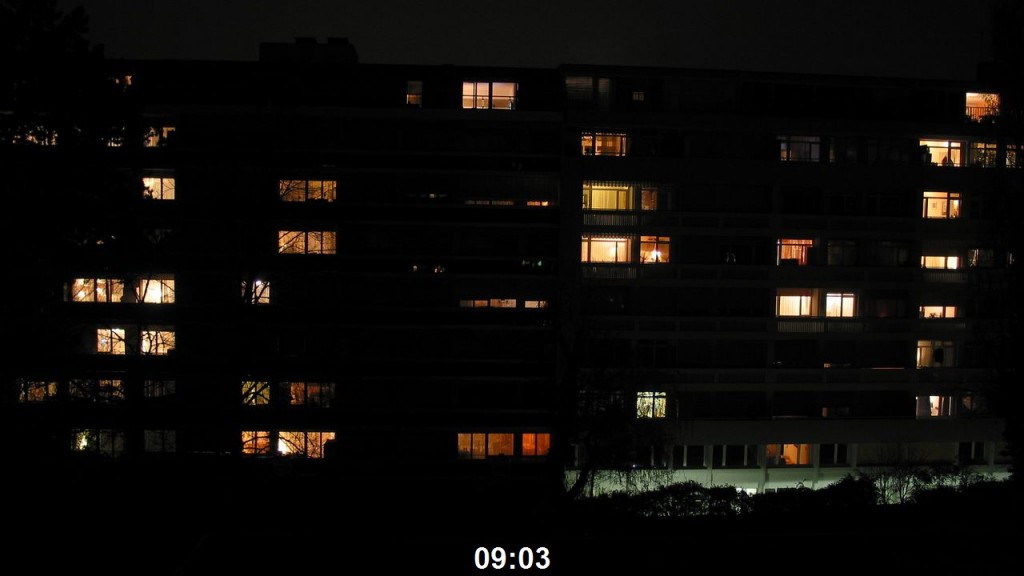 Exhibition: T-Minus 2008
Date: November 25th 2008
Location: Galapagos Art Space, 16 Main St., Dumbo, NY – U.S.A.
---
Making of:
The video was made as image sequence shot with a Canon G2 Digital camera controlled by a PC running Canon RemoteCapture software. Pictures were taken every 30 seconds with a result of 1440 Photos. The images where resampled and cropped to 1280×720 and the overylay time was added using XnView. The movie at 6fps was created using Apple QuickTime Pro.