Light Sympathy, 2010
Installation: terracotta oil lamp, camera, computer, LED lights, variable dimensions.
The installation suggests a link between the latest lighting technologies (LED and ZigBee), on show alongside the Light+Building fair, and the ones used at the dawn of artificial light (oil lamps) of which the archeological museum, site of the installation, keeps the memory. Starting from the light of an ancient Roman oil lamp – that burns olive oil – from the museum's exhibits, the work captures the flickering of the flame and reproduces it in real-time, amplified using the latest LED sources. The light is visible through the Gothic windows of the historical building, and creates a link of syn-patheia (feeling – and vibrating – together) between the light of the past and the one of the present. The process that transforms the "analogical" light of the oil lamp to the "digital" one of the LED lamp is carried out using a video camera and a computer. A custom created software code in Processing analyses the image parameters of the movement of the flame and transmits them to the LED lamp through a wireless network.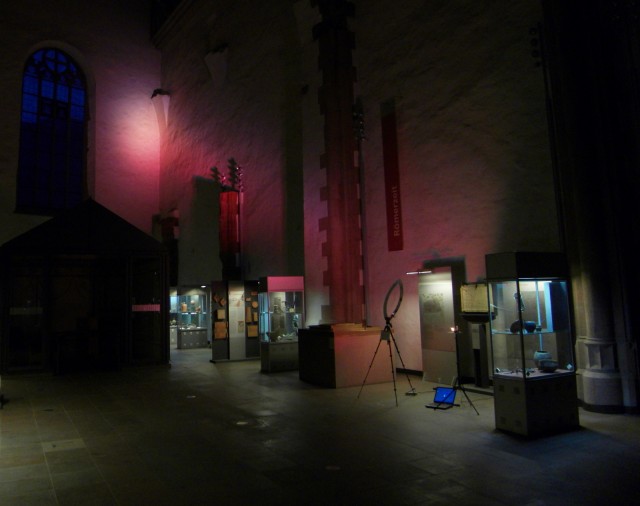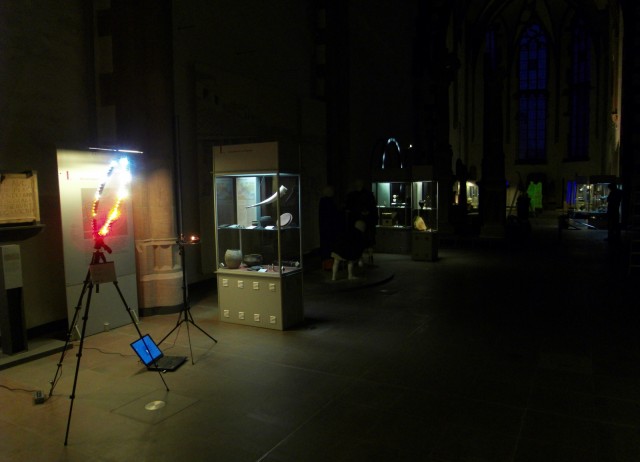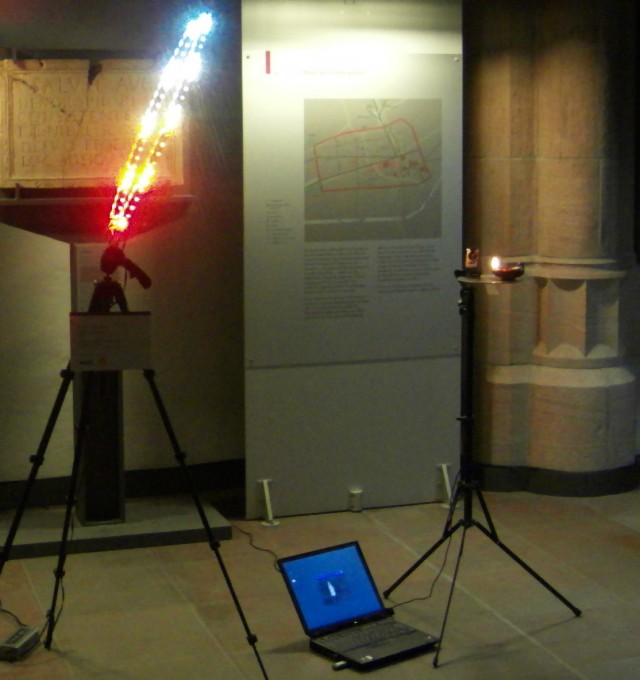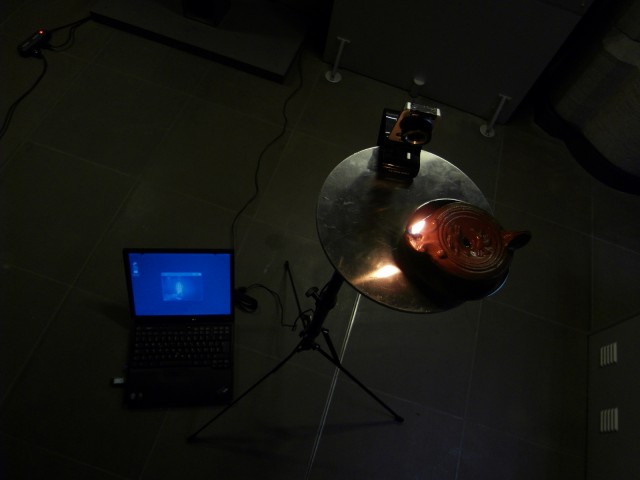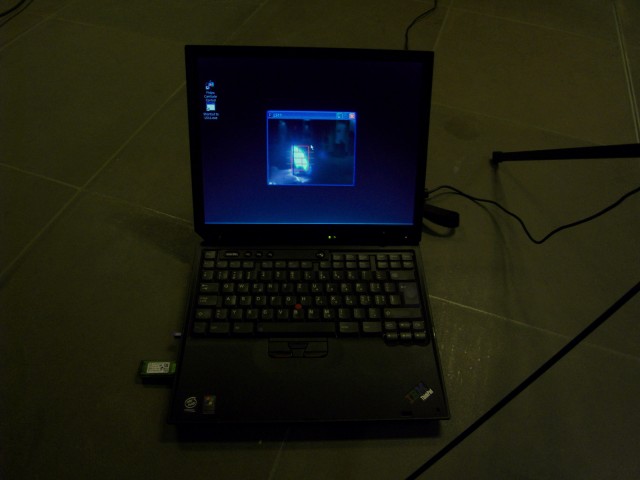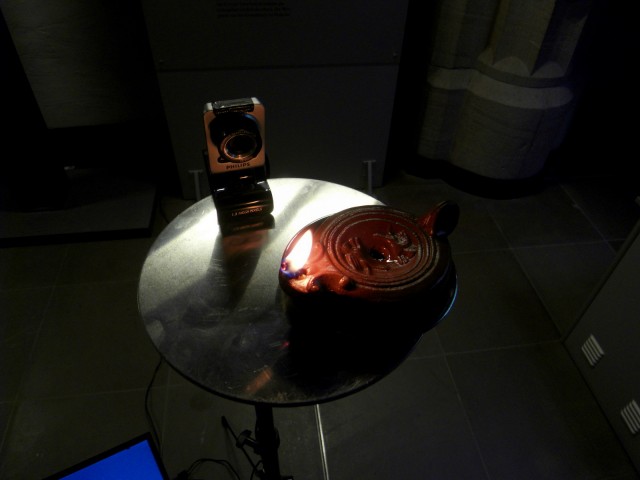 Exhibition: Luces – Light Art from Italy
Date: April 9th 2009 – April 16th 2010
Location: Luminale 2010 Archeological Museum, Karmelitergasse 1, Frankfurt am Main
Curator: Gisella Gellini
Exhibition: Lux Matrix – Tallinna Valgusfestival
Date: 18th-27th September 2015
Location: Tallinn, Light Festival in the latin Quarter – Estonia
Curator: Mario Caeiro
Producer: Indrek Leht