This message will self-destruct
Milan, 2008
Digital video, color, sound, 5:15 min.
A digital message is by its nature replicable, without alterations, unlimited times; in this binary form it is, however, not understandable by humans.
To understand the message, man needs it to be interpreted and sent to senses under the physical form of light and sound.
Everything that is physical is meant to deteriorate and become incomprehensible; but what is not perishable because digitally transmitted, will it maintain its original meaning after human interpretation?
The interpretation of a message that is far in time and space from the original source will gradually dissolve the initial meaning, no matter how perfect is its physical technical reproduction.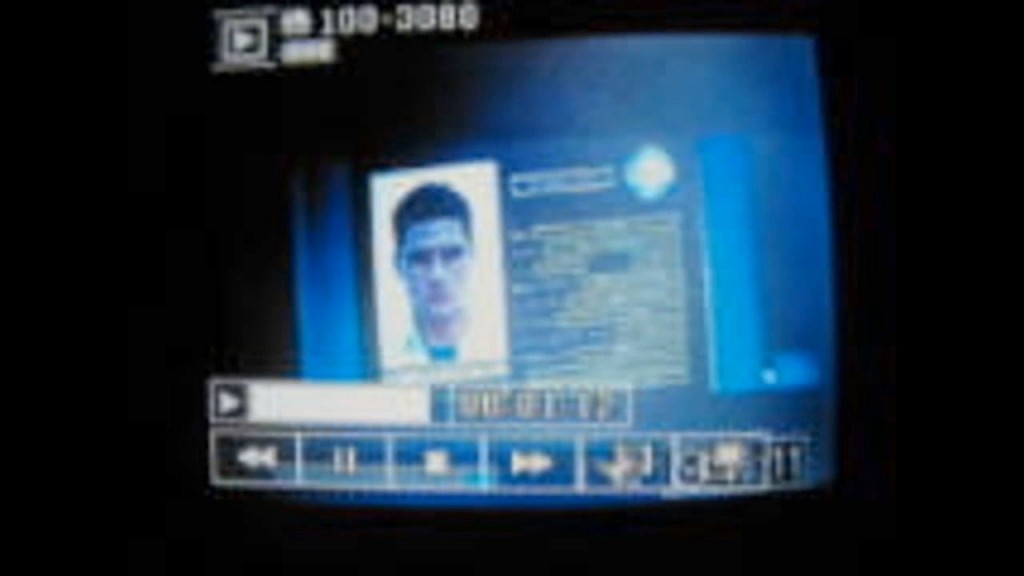 Exhibition: Milano in Digitale, III edition
Date: November 13th – 23rd 2008
Location: Fabbrica del Vapore, Via Procaccini 4, Milan – Italy
---
Making of:
The base scene of the video is montage from the movie Mission: Impossible where a secret mission is assigned. We know that the message is supposed to be for the secret agent only, and to be viewed only once, because it will self-destruct.
The video was made by filming progressively the screen of the device that recorded the scene before.
This process increasingly dissolves the message on the physical layer as metaphor of what happens on the layer of meaning.
This selection of devices and media is done to obtain a fast degradation and get a short final video.
Following the different formats of the recordings:
Original Video was:
Video: 1920*1080 24fps – AVC
Audio: 48.000 KHz DTS 5.1
Sony Vaio Laptop played:
Video: 1280*720 24 fps – WMV 8000 kb/s
Audio: 44.100 KHz – WMA 192 kb/s, stereo
Canon S5-IS recorded:
Video: 640*480 30 fps – Motion JPEG
Audio: 44.100 KHz – PCM – 1411 kb/s, stereo
Samung NV24HD recorded:
Video: 320*240 30 fps – H.264/MPEG-4 AVC
Audio: 48.000 KHz – mp4a: MPEG-4 AAC LC -128 kb/s , stereo
Canon G2 recorded:
Video: 320*240 15 fps – Motion JPEG
Audio: 11.024Hz KHz – PCM – 88 kb/s, mono
SonyEricsson K750i recorded:
Video: 128*96 10 fps – ITU H.263 (3GPP)
Audio: 8.000 KHz AMR Narrowband