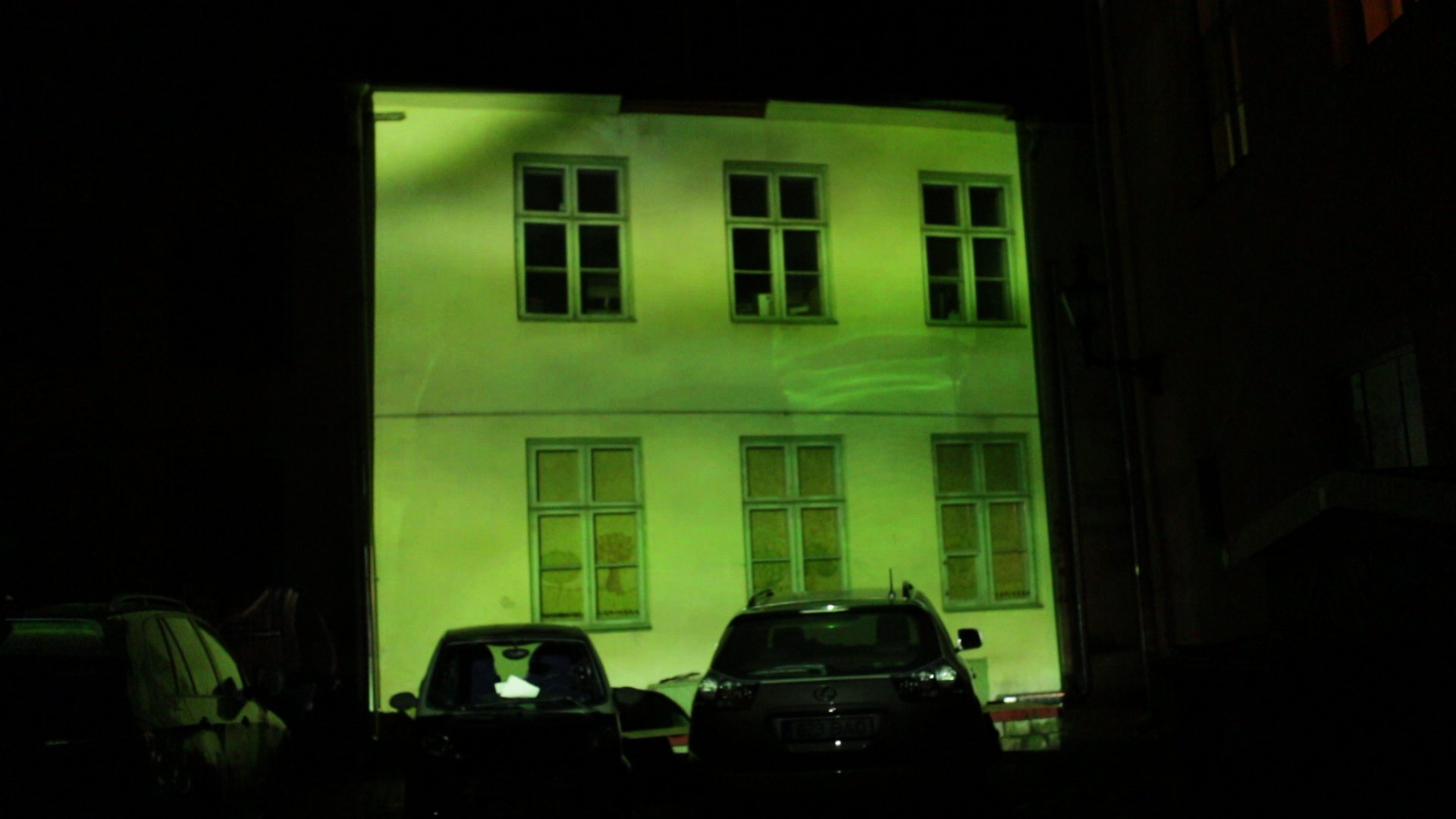 FlashBack, 2015 – Video projection, generated realtime for and unlimited time, variable dimensions.
FlashBack is a software generated video projection that produces light in the urban space creating a dynamic environment.
The colours of light are based on a painting of 1463 conserved in Tallinn.
In this experiment the contemporary spectator, through light, is taken back to another time.
Exhibition: Lux Matrix – Tallinna Valgusfestival
Date: 18th-27th September 2015
Location: Tallinn, Light Festival in the latin Quarter – Estonia
Curator: Mario Caeiro. Producer: Indrek Leht